Our DIY ecommerce software is a proven ecommerce solution, with feature that include an online shopping cart, payment gateways, content management system, user management system, order report system, design template, web hosting, email accounts, and much more.
Get your online shop up and running now.
Complete eCommerce solutions from $240 per annum.
FREE setup for a limited time on DIY ecommerce software annual plans.
Software and hosting included FREE in all iNETstore plans.
Our proven ecommerce software platform has helped make a successful ecommerce site a reality for over 1000 merchants who have taken advantage of iNETstore's ecommerce solution.
SPECIAL OFFER: Prices discounted by 50% for the first month on monthly plans, and 12 months on annual plans. DISCOUNTED PRICES ARE SHOWN BELOW. ACTUAL PRICES ARE 50% HIGHER.
STANDARD PLAN

Up to 20 items
Shopping cart
Payment gateways
Content manager
$240 per year

BUSINESS PLAN

Up to 2000 items
Shopping cart
Payment gateways
Content manager
$480 per year

PREMIUM PLAN

Up to 5000 items
Shopping cart
Payment gateways
Content manager
$880 per year

COMPARE PLANS

See the list of great features and prices for our ecommerce hosting plans.
One of the few shopping cart systems which is not just a shopping cart solution, our ecommerce software includes everything needed to run a successful ecommerce site; including a database-driven shopping cart system, content management system, an inventory manager, promotions manager, payment gateway modules, email management module, and mailing list. The shopping cart system can operate with 1 to 200,000 items. If you have more than 2000 items, we have custom plans to suit your needs.

Every iNETstore plan includes:

Web hosting
Database-driven shopping cart system
Database-driven content management system
Promotions manager
Email management area
Domain name management area (where domain name is registered with us)
Payment gateway module supporting many gateways such as paymate, worldpay and with Paypal ecommerce facilities.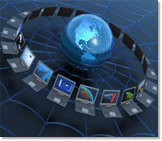 iNETstore is a fully hosted solution for your catalogue, web pages and email - giving you the peace of mind that comes with rock solid server systems and dedicated personnel. You can run your entire domain name (website & email) using any of our plans - but if for some reason you'd like to keep an existing hosted site as is - you could always elect to set up your online store with a separate name such as shop.example.com instead of www.example.com.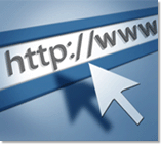 If you choose to do your domain name registrations and renewals through our systems, you can take full advantage of our easy domain name management tools. Whether or not your registrations are handled by us, you can associate multiple domain names with your store and even use a different name to provide a different look and feel over the same catalogue of inventory. Please note domain name fees are not included in the plan fees.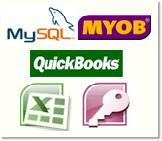 Bulk import and export operations can be an important part of integrating the store with your existing operations. Our import/export tools give you this power - but even if you have complex supplier feeds that require further automation - our programmers have experience in developing custom data manipulation and transfer solutions.